What is the Coggin Power Table?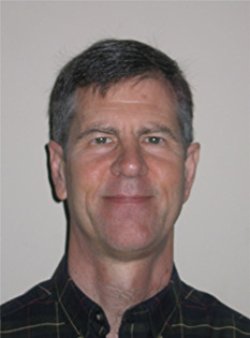 This table was produced by Andrew Coggin and his team, and has become widely used to model athletic power generation as a function of training level. It is the result of substantial laboratory measurements of multiple athletes from a variety of sports of various fitness levels and genders across four performance scenarios.
The numbers have been normalized to what is called Power to Weight (Watts/kg) which we will discuss next.  They provide a representative model of athlete power generation ability over 52 graduated fitness levels between untrained and World Class, across four different performance scenarios (5 sec, 1 min, 5 min, and FT).
Ft is another term for Functional Threshold. It is also written as FTP which is Functional Threshold Power. It corresponds to a threshold that can be maintained for an extended periods
Power Expenditure Table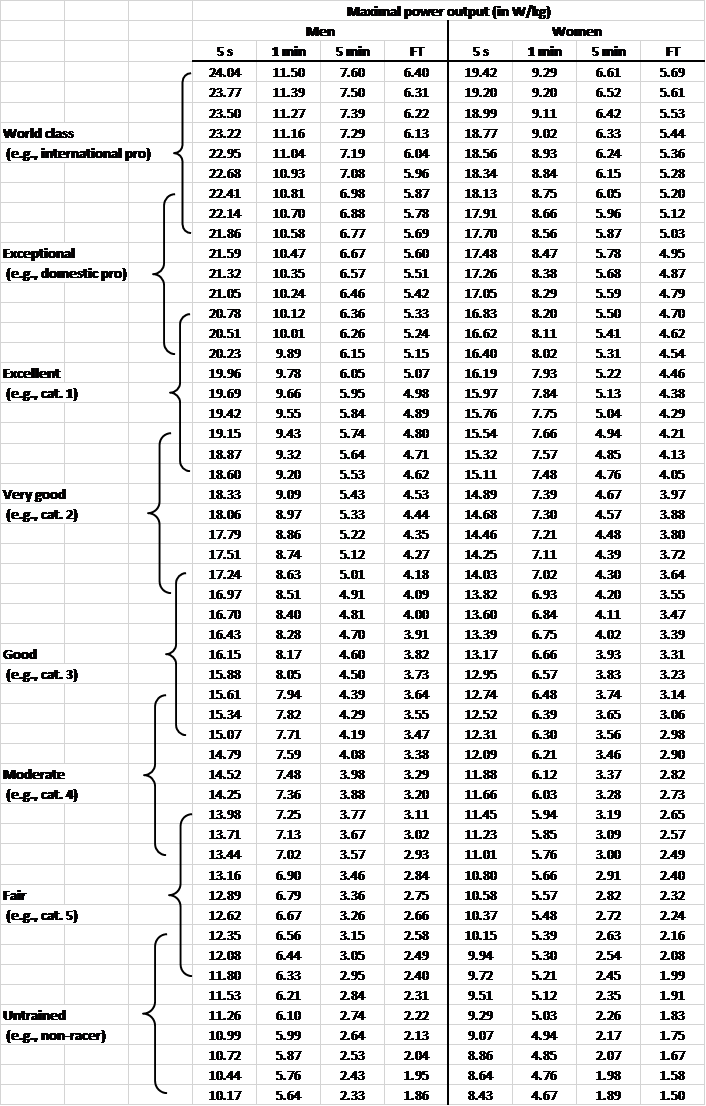 Next Topic:   Power to Weight Numbers